三星 7 代 LCD 线传不卖了,将改生产 OLED
三星电子旗下面板厂 Samsung Display 淡出液晶面板(LCD)生产,冲刺 OLED 业务,原本打算出售第 7 代 LCD 产线(L7-1)。不过据传案子谈不拢,Samsung Display 不卖了,要直接拆解旧仪器,购买新的 OLED 生产设备。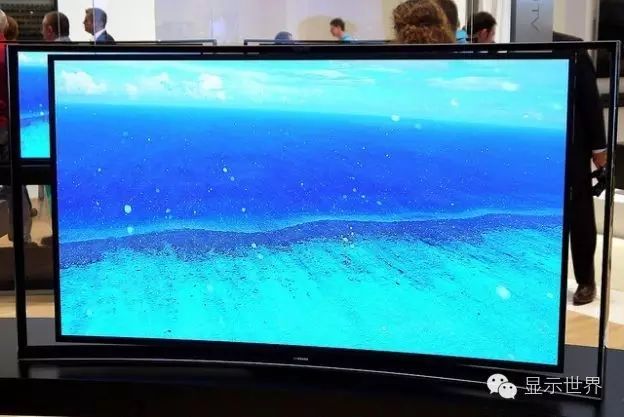 韩媒 etnews 13 日报导,Samsung Display 在韩国 Tangjeong 的 L7-1 产线,原本打算卖给中国面板厂家,之前有过先例,如信利先前向三星购买的 L4、L5 产线,但至今尚未能顺利营运。
由于市场对 OLED 需求极旺,Samsung Display 想尽快舍弃 LCD,投入 OLED,决定拆解 LCD 设备丢弃。这么做 Samsung Display 无法出售旧设备获利,还得多花钱雇人拆解。对此业界人士表示,Samsung Display 做出此一决定,是想赶快转向生产 OLED,尽速扩大 OLED 产能。
L7-1 预计今年底停产 LCD,改为 OLED 厂之后,估计可产出 4.5 万片第六代柔性 OLED 面板。外界猜测,该公司会在明年第一季下单采购柔性 OLED 生产装备,预料 2018 年 Q1 投产,应该不会供货给苹果,主要生产对象为三星电子和其他外国厂商。
Samsung Display Decides to Take ApartEquipment from L7-1 Rather Than to Sell It

Samsung Display is going to take apart its equipment fromTangjeong L7-1 Line, which produces 7th generation LCDs, rather than to sell itto foreign panel manufacturers. Although Samsung Display is trying to quicklychange over to OLED, it has not found any suitable buyer for used equipment.This indicates that Samsung Display will work swiftly to extend its OLED lines.

According to an industry on the 12th,Samsung Display has decided to request a professional business to take apartequipment from L7-1 Line that will stop operating at the end of this year.Samsung C&T is going to be in charge of finding a business that will takeapart equipment and it recently submitted an order for this project that drew 3businesses. It is going to evaluate them and select a final candidate that willtake apart equipment.

Initially, Samsung Display was thinkingabout selling L7-1 Line to China's Truly or CSOT. However Truly wasn't a suitablecandidate because it purchased 4.5th generation (L4) and 5th generation (L5)Lines from Samsung before and has yet to operate them properly. CSOT was alsonot a suitable candidate because it was not fascinated in buying L7-1 since italready started investing into 11th generation and has 8th generation line.

Samsung Display is in a situation where ithas to hurry up and increase its production capability since it is fullyoperating OLED lines due to increase in demands from markets. It is focusingits investments into A3 Line, which is producing flexible OLEDs, throughoutthis year and as well as next year and is also increasing its productioncapability for rigid OLEDs from A2 Line.

Samsung Display believes that profit fromselling its L7-1 line will be smaller than profit from production of OLEDs.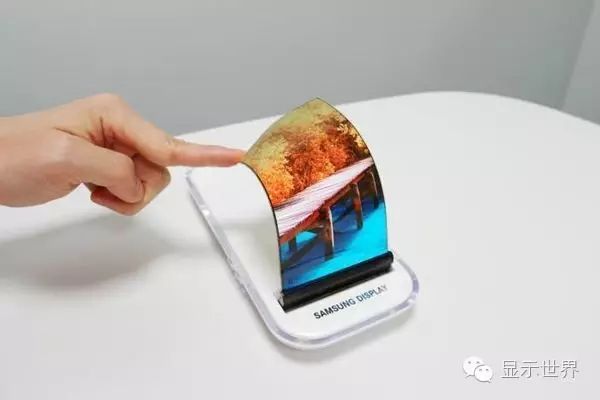 <Picture of Samsung Display's 5.7-inch QHD2560x1440 Flexible AMOLED. Its thickness is only 0.3mm. (Picture = SamsungDisplay) >
Early this year, Samsung Display sold its L5 Line toTruly for $50.88 million (61.3 billion KRW). Although L5 is capable ofproducing 100,000 to 120,000 panels per month, area of total production of L7Line is about twice bigger than that of L5. Although Samsung Display can putout its used equipment to markets individually, it has decided to take apartequipment and put it out on junkyards. Not only is Samsung Display giving up onprofits that it will earn from selling equipment but it is also paying tens ofmillions of dollars additionally to take apart equipment.

"A reason why Samsung Display has decidedto take apart equipment is because it wants to quickly change over to OLED."said a representative for an industry. "Internally, it is working to increaseits production capability of OLEDs as soon as it can."

Samsung Display is planning to stopoperating L7-1 Line and completely transform it into a facility that willproduce flexible OLEDs. L7-1 Line, which is composed of two lines, produces150,000 7th generation LCD panels per month. Industries predict that SamsungDisplay will be able to produce 45,000 6th generation flexible OLEDs from L7-1Line. However because facility is worn out and is not optimized to produce 6thgeneration flexible OLEDs, they predict that there will be some financialburden on Samsung Display to construct lines in a different from current form.

It is heard that new flexible OLED linethat will be newly established at L7-1 will produce panels for SamsungElectronics and foreign businesses and not for Apple.

Industries are predicting that SamsungDisplay will begin to order equipment for producing flexible OLEDs at L7-1 infirst quarter of next year and increase amount of production step by step afterstarting operation of L7-1 in first quarter of 2018.

(MoneyDJ,Etnews)
产业第一视角为您解读
E视角
有事儿请邮我哦!

eview001@qq.com
长按二维码关注,让您拥有第1视角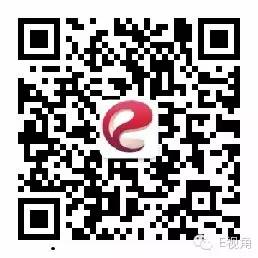 ‍